Product Description
Brochure: 9100_UK_L026X0_web   Data Sheet: 9100ES
9100, The new generation of Wittenborg coffee machines
This year, Wittenborg 9100 adds a new touch to hot beverage vending: The launch of the Wittenborg 9100 features user-friendly touch screen technology which is going to set new standards. 9100 is the new generation of Wittenborg coffee machines, a further leap forward in design and technology from the success of the previous 7100 series. It offers a wide variety of selections and drinks choices, which are easily made by the intuitive interface of the 10" HD touch screen, which visually guides the user through the drink preparation and selection process.
User-friendly Touch Screen10'' touch screen offers a visual guide, making choices easier.The design and layout of the screen can also be fully customized to suit any environment.The machine is both user-friendly and energy-efficient.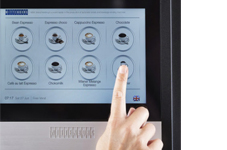 Coffee exactly to your taste Espresso, cappuccino, caffe latte or a creamy hot chocolate – made just they way you like, simply by the touch of your finger.The canister contains up to 4.4 kg of coffee.The touch screen allows you to make changes to the drink strength and ingredient amount to tailor the drink to your specific requirements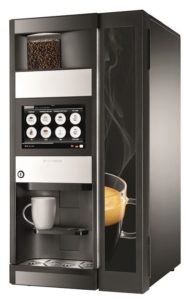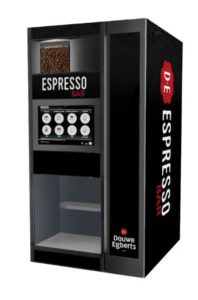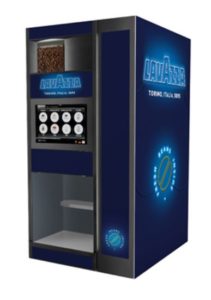 Added features for your convenience WiFi and Bluetooth enabled on-screen information and entertainment, available as an optional accessory.RSS feed, weather forecast and online connectivity.Payment system or free-vend, coin or cashless systems at the same time.