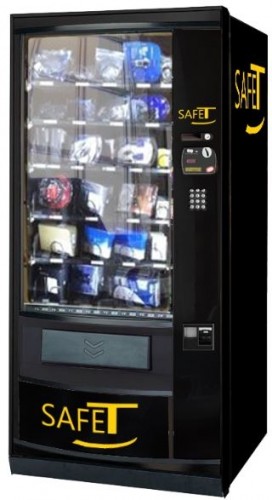 Safe T machines now come in Blue or Black Livery. Not only do we have choice of design, but machines now come in the Mini or Max versions to suit any building site. You will be surprised how cost effective they can be, whilst ensuring complete compliance with Health & Safety regulations. Many users add premium pricing. one, to make money and two, to deter would be H&S shirkers.
GRAPHICS Shown are for Information Only. These can vary in price per set depending on if they are stickers or full cladding. Prices on request. Normally the client personalises themselves with Logos etc.
e-mail david@apogee-international.co.uk for our Generic Information & Quotation Pack (Usually by return)
To place an order you can phone us on 01462 416222 or 01462 416223. If you prefer to email us please click here.