Since before the pandemic started, farm shops and daires have invested into the vending concept.

Jofemar, our manufacturer have been with us in this success and for that we thank them. Their innovation, attention to detail, optimisation of stock items has proved we have a 'winning formula'.
Now, many people have discovered that the ease of 'anti covid' purchases away 'from the madding crowds' of Supermarkets is quite comforting. Then, there's the QUALITY & FRESHNESS factors.
We have sites selling all the items seen in the photo, plus many more, (such as vegetables and Home made Ice Cream)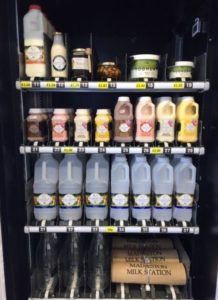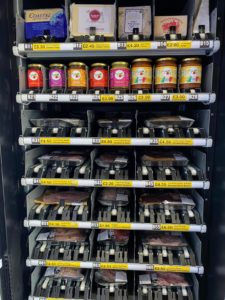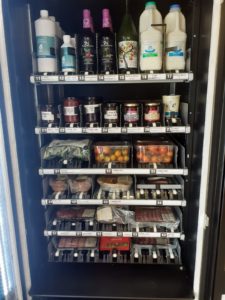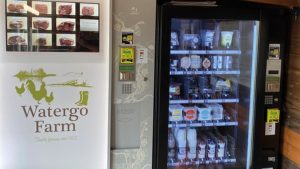 Many of the dairies have milk machines,(which we don't supply, but we can arrange an introduction) and add our Glass Bottle Vendors to compliment them. These machines can (like the first photo) vending other dairy products as well.
Our latest sites like 'OUR COW MOLLY' & CHAFER FARMS add fresh, frozen and cured meat, and ready meal products.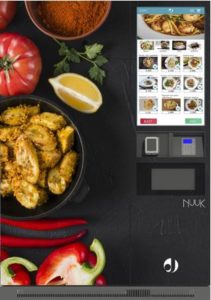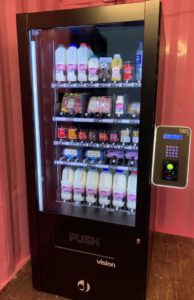 Watch our ES Plus Vend a Full Sized Baguette and a Full Bottle of Sparking Wine.
On the subject of what we can, and can't vend, our tagline is "WE CAN VEND FROM AN EGG TO A BRICK". This is done by utilising a conveyor vending system (Not Spirals), plus a soft delivery elevator system. Which Eddie Andrew of OUR COW MOLLY, stated recently on BBC Radio Sheffield, "We can now vend fresh Aberdeen Angus Steak pies, that are delivered intact, rather than the pastry being crushed or compromised"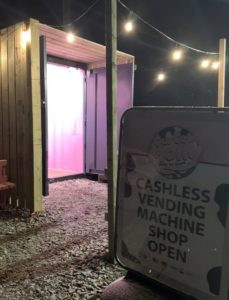 Listen to Eddie's Alexa Greeting to customers.
By using our machines fitted with 'tap&go' card readers, no cash is involved. This is good on three counts, no coin contamination, ease of use, and no open invitation to thieves trying to steal cash.
Finally, So many of or clients are adding Bean To Cup coffee machines, which vend the normal 'designer' drinks. Some use a fresh milk powder, but many use their own fresh milk.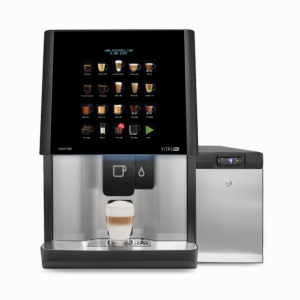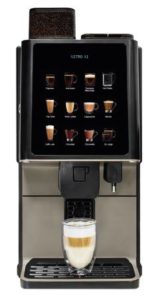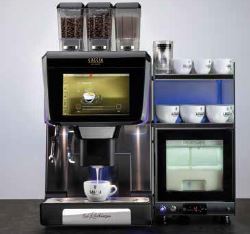 Call us, we are here to help and advise. We can send you a quotation by return.